Your 1031 Exchange Replacement Property Company for 1031 DST and TIC Investments
If you are looking to create tax sheltered income and long term growth through real estate ownership in the form of 1031 DST Exchanges and Tenants in Common Exchanges we would like to help you.
Client centered customer service, hard work and professionalism distinguish Corcapa 1031 Advisors from the marketplace.
Welcome to Corcapa 1031 Advisors, Inc.
1031 Exchange Advisors
Corcapa 1031 Advisors is a boutique alternative real estate advisory firm with an exclusive focus on the alternative real estate product.
As a 1031 Exchange Company, we specialize in 1031 Exchange Replacement Property in the form of Tenants in Common (TIC) / Delaware Statutory Trust (DST) Investments which are appropriate for 1031 tax deferred exchanges. Corcapa's goal in working with our clients is to find solutions which meet your investment objectives and defer capital gains taxes. 

Another unique area of our practice is sourcing direct investments (non-1031 eligible) that meet clients' financial needs and are positioned with the goal of projected income and projected appreciation.
Corcapa researches the marketplace of real estate syndications, perform due diligence on offerings, recognizing both the benefits and risks of all investments, and make recommendations to our clients based on their goals and risk tolerance. Investment size is broad at $25,000 to $25,000,000, as are our investors.
There are fewer than 100 alternative specialist advisors in the country (who do not manage stocks and bonds), and even fewer who offer the expertise and enthusiasm to help you diversify your portfolio with alternative real estate investments and 1031 Exchange Replacement Property.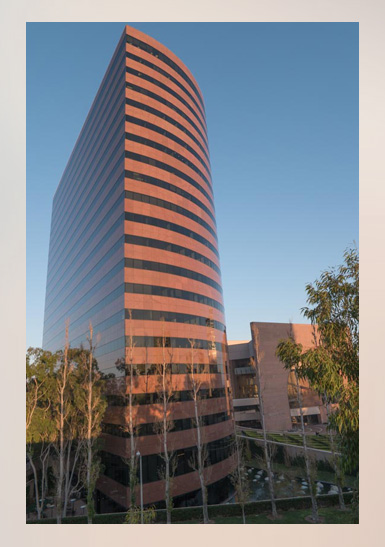 Our Clients
Corcapa 1031 Advisors Serves Clients Throughout the United States
Corcapa 1031 Advisors has helped individuals in Alabama, Alaska, Arizona, Arkansas,California, Colorado, Connecticut, Delaware, Florida, Georgia, Hawaii, Idaho, Illinois, Indiana, Iowa, Kansas, Kentucky, Louisiana, Maine, Maryland, Massachusetts, Minnesota, Nebraska, Missouri, Montana, Nevada, New Hampshire, New Jersey, New Mexico, New York, North Carolina, North Dakota, Oklahoma, Ohio, Oregon, Pennsylvania, Tennessee, Texas, Utah, Washington and all throughout the entire country diversify their portfolio with alternatives.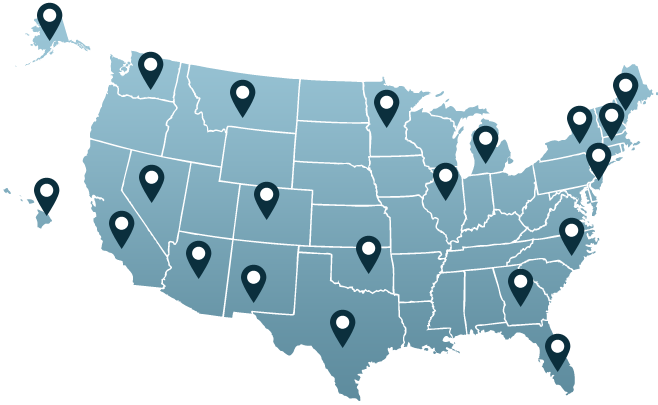 Investor Exchange Services
Corcapa 1031 Advisors specializes in replacement properties for clients' 1031 exchanges in the form of 1031 DST and 1031 TIC investments.
"I have personally completed over 400 fractional real estate transactions in excess of $200,000,000 in my twelve year career – making our firm one of the premier 1031 exchange into DSTs and TICs firms in the United States. We have clients in over 20 states."
– Christina Nielson, Corcapa 1031 Advisors President
Request Current DST and TIC Exchange Property List
To Receive a Listing of 1031 Exchange Replacement Properties Please Fill Out This Form
Recently Funded 1031 Programs
A 218 unit gated, garden-style Class A apartment built in 2015.
Scottsdale, AZ

Investment Type: Multi-Family
First year projected lease payment as percentage of invested capital
(Cash on Cash): 5%
Fully Syndicated Value: $58,979,000
Equity Remaining: Fully Funded
Loan Amount: $32,804,000
Hold Period: 7-10 year
Total Equity/Beneficial Interests: $26,175,000
LTV: 55.6%
Occupancy: 94.81% for year 1
Minimum purchase 1031: $100,000; Accredited
Testimonials
What Our Clients Have To Say
That's great news. Thank you for all of your help and patience. Because it was my first exchange I wanted to know not only how it worked but what worked best. I appreciate your understanding. You treated me like I was doing a multi million dollar deal.
- Alan, Seal Beach, California

Wow, this is great news. This was one of the easiest, most professional transactions I've been involved with. Job well done! I wish doing business was this smooth all the time.
- Keith in Colorado


Thanks so much for the good advice and expediting the closings. We will be in touch.
- Steve, San Diego, California


I was referred to Corcapa. As a new 1031 exchanger and having made many phone calls and e-mails to various replacement property advisors while overcoming the learning curve involved, I finally found the person who could answer ALL of my questions, provide ethical and intuitive advice and help me blaze a path through the darkness. Christina is well-versed and well-educated. She won't abandon you in mid-stream. She'll get right back to you on all of your concerns and she works very hard while doing it. You can trust Christina Nielson. In the end, when your exchange is successfully completed,you may even be able to call her 'friend'.
- SPD, Florida

Thank you for everything Christina, I'd say it was a pretty smooth operation. Looking forward to the next one. I'll be in touch when we get some action on the vacation rental.
- Greg, Oregon


Hey, Christina, This is MAGICmoney keeps showing up in our bank account!!!! Just saw the deposits and they are spot-on to expectations. Never has money just come without a whole lot of doing on our part.guess all that real estate doing`` for thirty years all comes later (just like we hoped). Thank you, Christina. Now we will sell this warehouse and make some additional investment to make life even easier.
- Gloria in San Diego

I keep meaning to send you an email, as well. We are THRILLED with the DST's!! Beyond thrilled, actually. Having a nice, even cash flow is really a wonderful thing. I've sent along your contact info to a couple of my friends but they're still thinking. Hopefully they'll be in touch at some point. Sure beats owning directly! Thanks again for everything.
-Cindy in Nevada

Christina,
I wanted to tell you how much I appreciated all you did helping me with my 1031 exchange investments and just general good counsel. You were there when I really needed your help and the DST investments you put me in have performed at or better than I expected. Your advice was definitely in my best interests and very cordially given. I could not have had a better adviser in these transactions. You went way out of your way to facilitate these transactions including traveling to Coronado over the 4th of July to explain these investments and other nuances of 1031 investing. Thank you very much for all you did. If you ever need a recommendation from me, please feel free to ask. You are the best! Thank you very much and have a very Merry Christmas and a prosperous New Year.
My very best to you and yours,
- Leo, Alamo, CA

Thanks so much for getting this purchase completed Christina. It is great working with you and we look forward to bringing our other 1031 property to your business as well. I will keep you posted as to when that transaction begins. - Linda

Christina Nielson was a pleasure to work with. I felt that she thoroughly researched potential investments and explained them well to us. Making decisions of this size is difficult and she showed a great deal of patience with our hesitations and changes of mind. Though the 1031 process has tight deadlines, I never felt that Christina applied unnecessary pressure to us as we tried to make decisions. I felt she understood our objectives and needs and guided us through the process well.

I meet Christina about 8 years ago while researching fractional ownerships in large apartment complexes. We have just completed three transactions that were flawless and exactly as promised. Her knowledge of the products and economic analysis of the various properties was superior and highly professional. She took the time to know my requirements and personality to provide the products that fit my personal investment needs.

Dear Christina,
Thank you so much for all your help. You made it all go very smoothly!

Great news about the closings. I expect to close the other properties early next week and then I will be done with my 1031 exchanges. Assuming things perform as I anticipate, I expect to do more of this with you in the future. You were a pleasure to work with, very professional and knowledgeable about your trade. Thank you again.

Please give my contact info to ant potential clients. I have been very happy with your investment guidance and welcome any chance to assist your business.

I've been so happy with the sponsor and they have been a joy to interact with as well. and.. THANK YOU again!